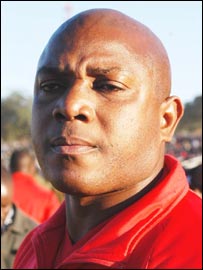 Stephen Keshi has shown interest in coaching the national team again after the Nigeria Football Federation (NFF) declared the post vacant last week.

Keshi said he was ready to handle the Super Eagles if given the opportunity once again.

'The Big Boss' as he is fondly called, said he is ready to inject new ideas into Nigerian football, saying Nigeria is not taking her rightful place in the football world.

"We need to bring back our glory days in the area of football.

"Money is not everything and this will not drive us to runs Nigerian football but the most important thing is to bring back Nigeria's past glory.

Keshi revealed that Nigeria has not been doing well in the past while noting that the trend must change.

"This is not where we were in the past so there is need for development in terms of our football.

"We need to bring back that joy, that glory that we always experience in those days," Keshi concluded.
Source